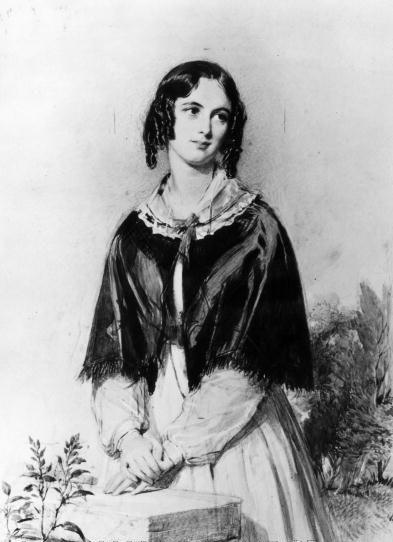 Charlotte Mary Yonge (11 August 1823 – 24 May 1901) was an English novelist known for her huge output, now mostly out of print.
Yonge's work was widely read and respected in the nineteenth century. Among her admirers were Lewis Carroll, George Eliot, William Ewart Gladstone, Charles Kingsley, Christina Rossetti, Alfred, Lord Tennyson and Anthony Trollope. William Morris and Edward Burne-Jones read The Heir of Redclyffe aloud to each other while undergraduates at Oxford University and "took [the hero, Guy Morville's] medieval tastes and chivalric ideals as presiding elements in the formation of the Pre-Raphaelite Brotherhood." Yonge's work was compared favourably with that of Trollope, Jane Austen, Honoré de Balzac, Gustave Flaubert and Emile Zola.
Wikipedia contributors. "Charlotte Mary Yonge." Wikipedia, The Free Encyclopedia. Wikipedia, The Free Encyclopedia, 30 Jun. 2012. Web. 15 Aug. 2012.