All lesson plans and downloadable materials on this site are licensed under a Common Attribution Noncommercial 3.0 Unported License.
Please contact me for commercial uses.
Click on the button to the left to see the license on the Creative Commons website, or see below.
Here is that license as it existed in January, 2008: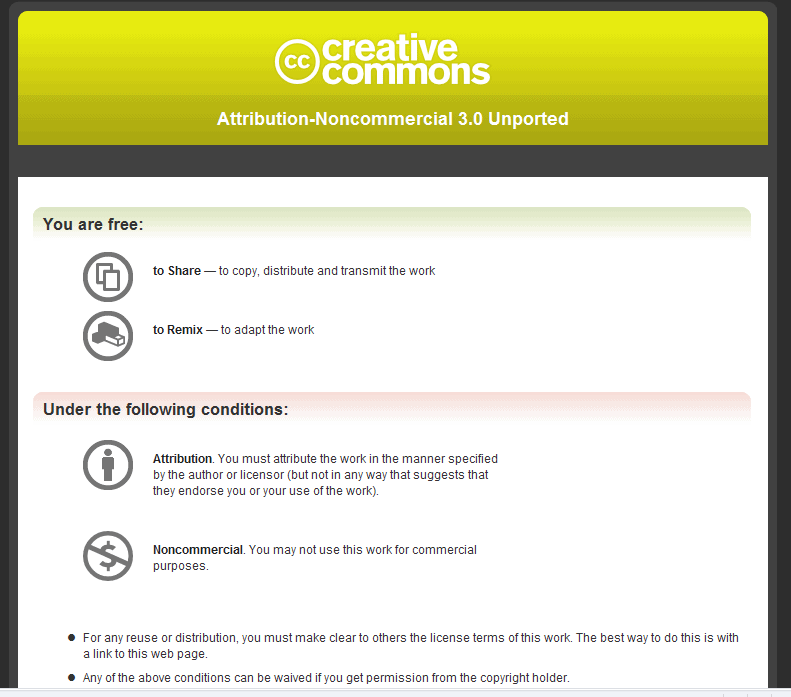 And here is the full license as of January, 2008 - download as a Word document.