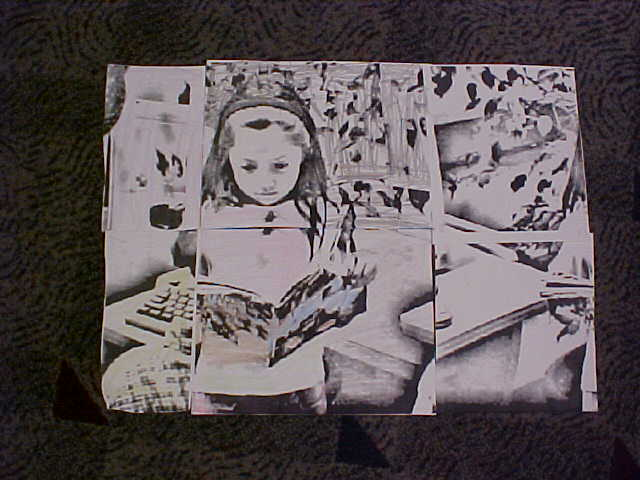 You must have Adobe Photoshop installed for this class (or Adobe Fireworks).

This class is suitable for fairly young children; the only computer activity is opening a file in Photoshop, applying one filter, saving, and printing.

Tweens like to download pictures of their favorite celebrities and make coloring pages out of those pictures.

If you have Publisher on your computers, it's possible to make a giant coloring page -- printing out the picture on multiple pages and assembling it with tape -- see picture at left.

I bring cameras and tripods and a portable photographer's bluescreen.

Kids choose their backdrop and pose in front of the bluescreen for their pictures.

Takehome: Kids can save and print their final creation. A black and white printer is all you need; it's nice if kids can save their pics to a CD to take with them.

You get to keep the lesson plan.